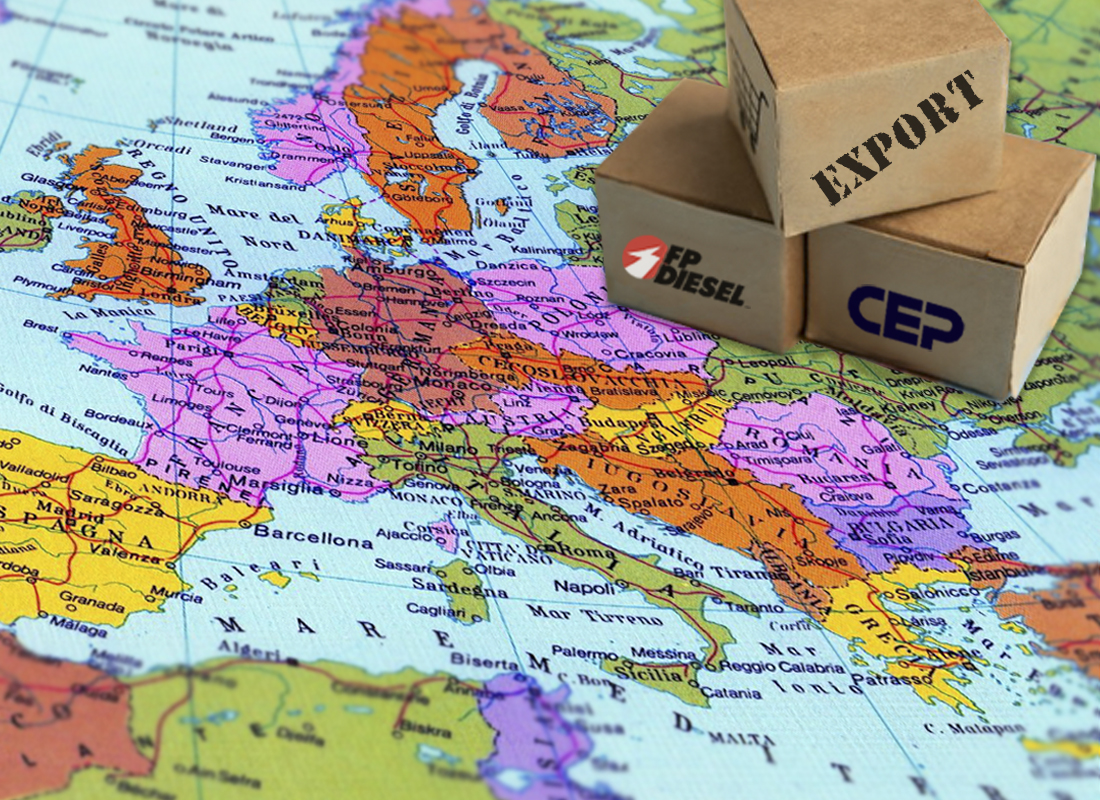 CEP and FP Diesel have been working together for more than 5 years. Thanks to the good results obtained by this collaboration, CEP and FP have begun a new adventure together.
From the beginning of 2021, FP started the European Project through the platform of CEP EUROPE. Authorized by FP, CEP EUROPE gets in direct dialogue with the FP medium size customer in whole Europe.
The Aim of the Europe project is the promotion of the FP diesel brand through the creation of a dedicated stock in our headquarters in Fanano (MO). Thanks to the high quality and wide range of the FP brand, we are able to supply the main spare parts for the rectification and maintenance of off-road engines. Thanks to our close collaboration with FP Diesel and our customers we are creating a dedicated stock that can significantly reduce delivery time through periodic shipments from the FP headquarters. We already collaborate with several customers to whom we provide a fast delivery service to help customer with emergencies and scheduled maintenance.