CEP UNDERCARRIAGE PARTS SUITABLE FOR
CATERPILLAR, CASE, DAEWOO-DOOSAN, FIAT-NEW HOLLAND, HITACHI, HYUNDAI, JCB, KOBELCO, KOMATSU, LIEBHERR, SAMSUNG-VOLVO, JOHN DEERE.
CEP UNDERCARRIAGE PARTS SUITABLE FOR CATERPILLAR, CASE, DAEWOO-DOOSAN, FIAT-NEW HOLLAND, HITACHI, HYUNDAI, JCB, KOBELCO, KOMATSU, LIEBHERR, SAMSUNG-VOLVO, JOHN DEERE.
CEP produces high quality undercarriage parts which can keep your heavy machinery running productively without delays, covering a wide range of products for all applications as DOZERS, LOADERS, EXCAVATORS, MINIEXCAVATORS, DRILLINGS, MILLINGS, MINING, FORESTRY, HARVESTER.
Including: Sealed and Greased Track link assembly, Sealed and Lubricated Track Chain Assemblies, Sprockets, Track Rollers, Carrier Rollers, Idlers, Recoil springs and Track Adjuster Components, Track Shoes, Segments, Roller Frame Components etc.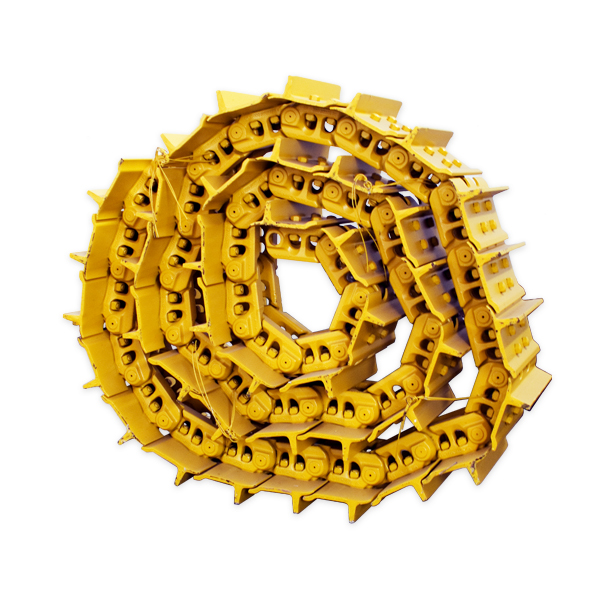 TRACK CHAINS AND TRACK GROUPS ASSEMBLED

Sealed and lubricated, greased and sealed
Excellent oil retention and dirty exclusion
Excellent seal performance for extreme working conditions
Use high strength, abrasion-resistant steel with specific heat treatment for life performance
Available in standard and heavy duty versions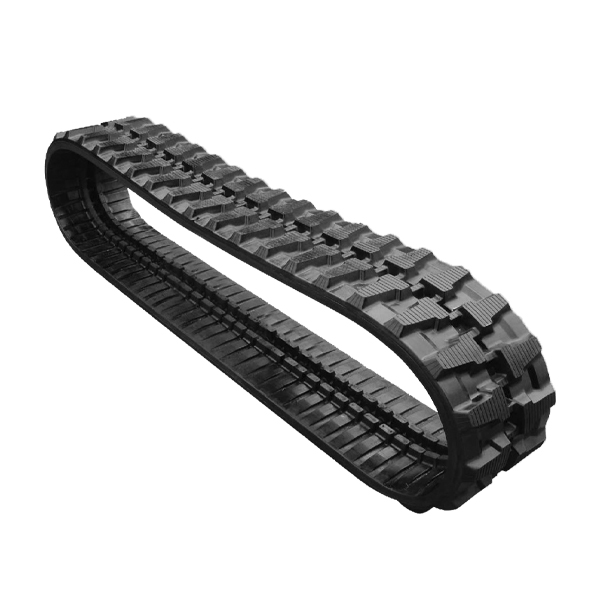 Available for many machine models and applications, specific mix of rubber for wear resistance and damages.
Internal core specially designed and fully hardened for bending resistance, steel wires with high strength resistance and perfectly positioned for correct tensioning and resistance to breakage.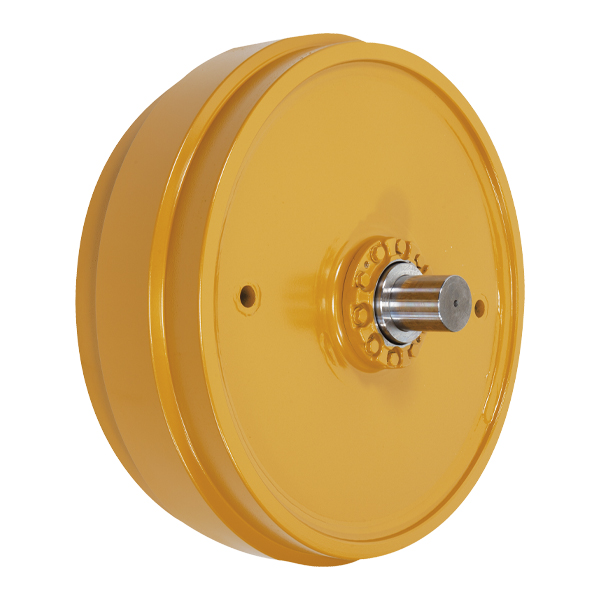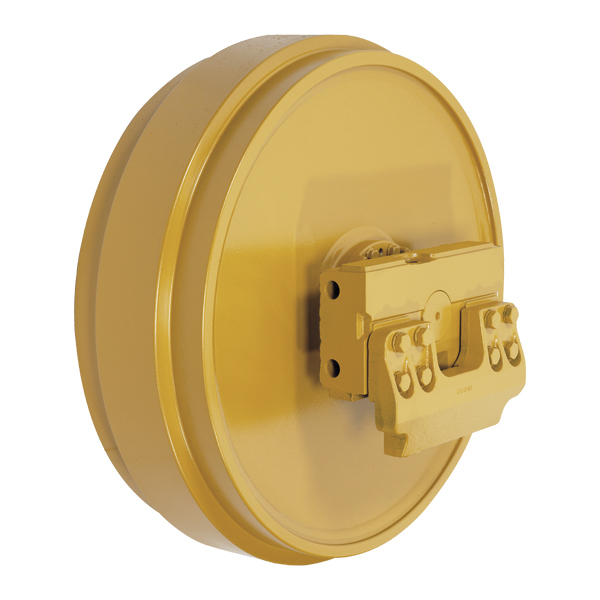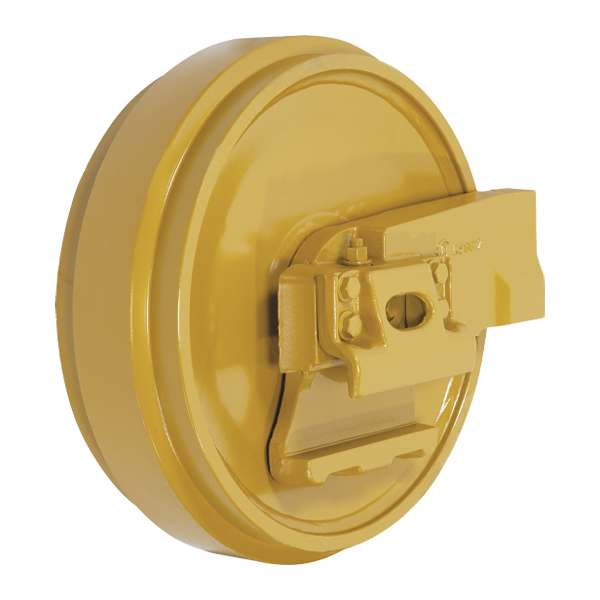 CEP offer guaranteed high quality OEM Idlers. Both fabricated and casted version. Using state of the art technology, idlers under go a special heat treatment that provides long durability. Thank to our production capacity and engineering skills we can manufacture according to customer drawing if necessary.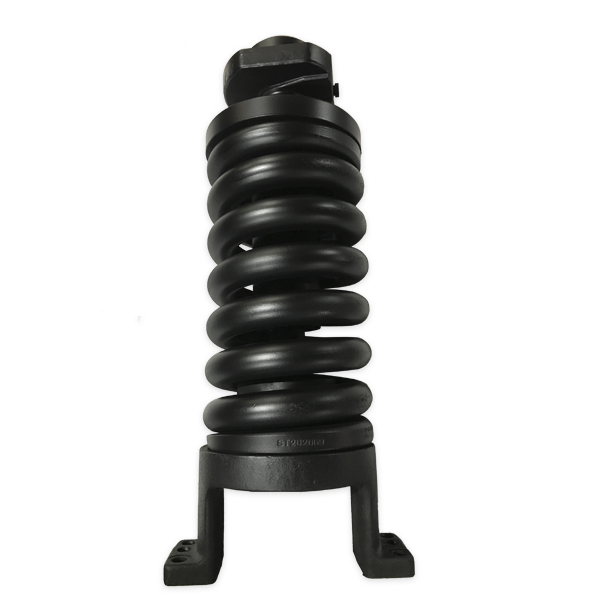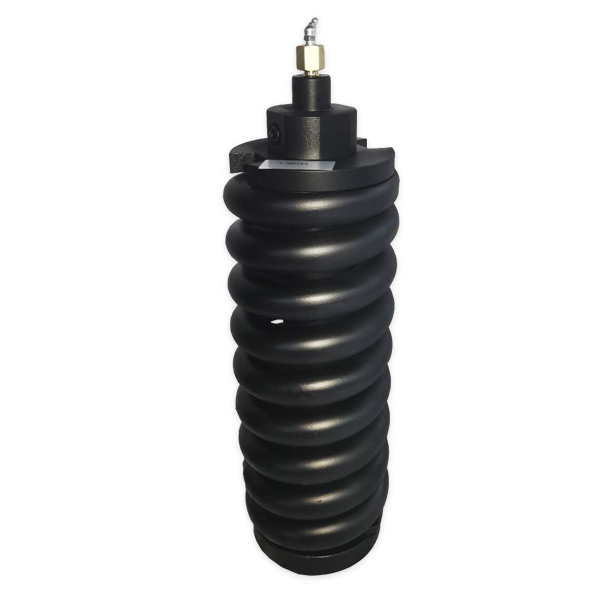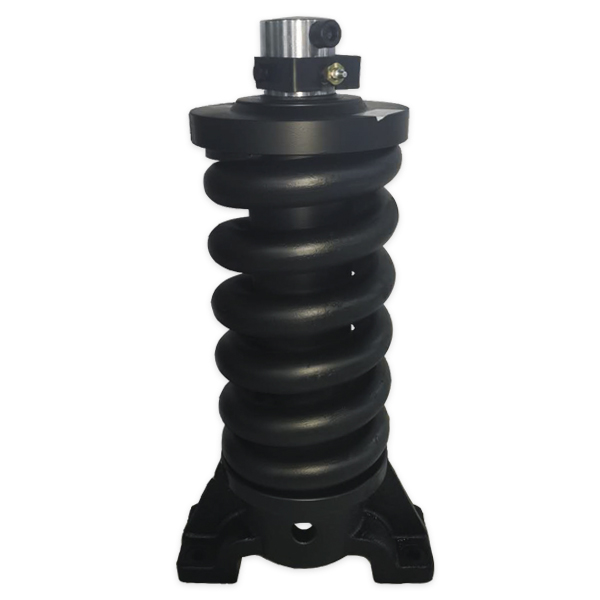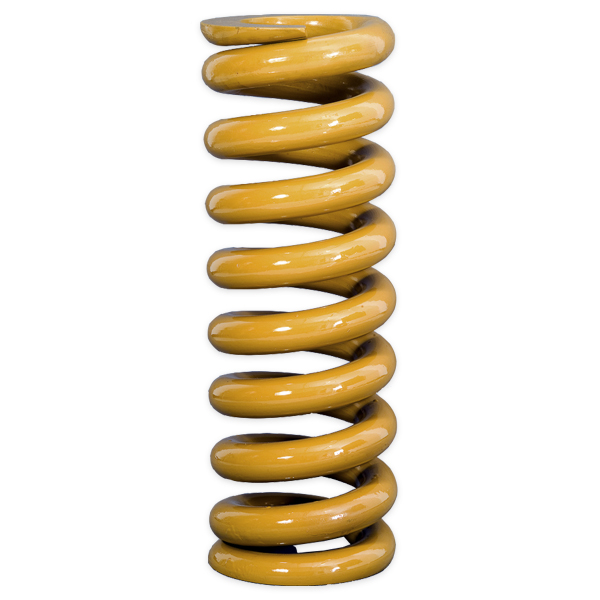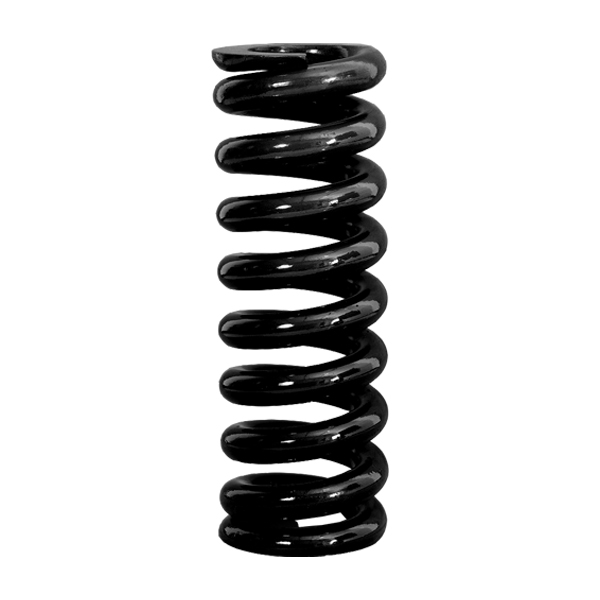 RECOIL SPRINGS

& TRACK ADJUSTERS

CEP Recoil Springs are manufactured with High Quality steel 60Si2Mn or 60Si2Cr Proper heat treatment process Full range adaptable to Caterpillar, Daewoo, Hitachi, Kobelco, Komatsu and Hyundai Brands.
CEP Track adjusters ensure optimum shock absorbance, assembled with high quality of seal and internal components to ensure a perfect tension of the Track Chain in order to perform wear performances.
The high quality of components prevent leakage problems and high resistance to corrosion also on extreme mud working conditions.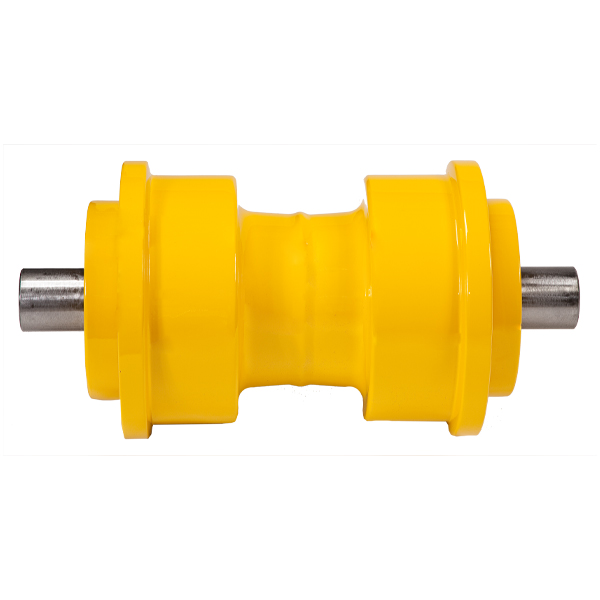 Best selection of seal groups, shafts and bushings etc.
self-lubricated and maintenance free rotary friction welding by robots
Heat treatment performed for the different applications for extreme load applications and extreme working conditions.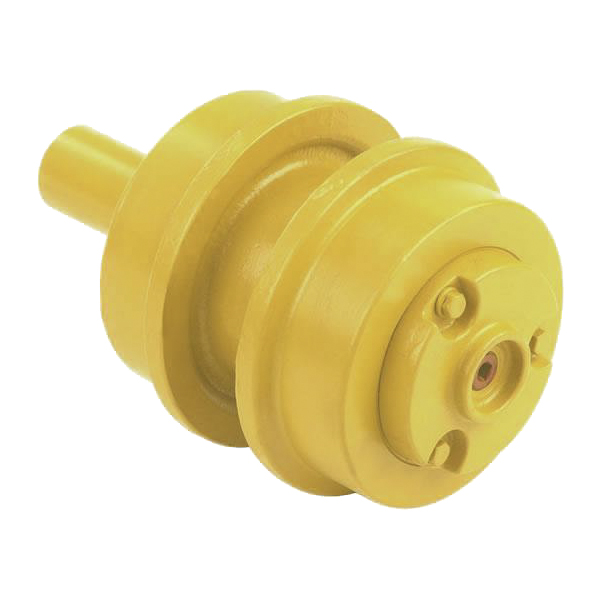 Produced in different version by Bearings or Bushings for the specific applications in order to assure good performances on field.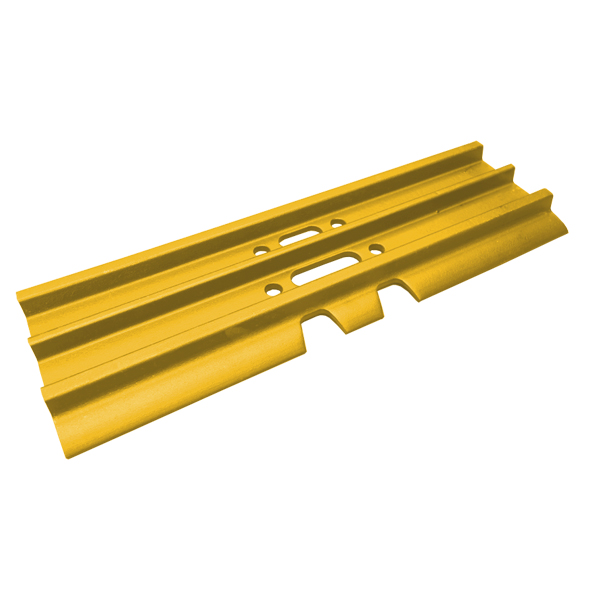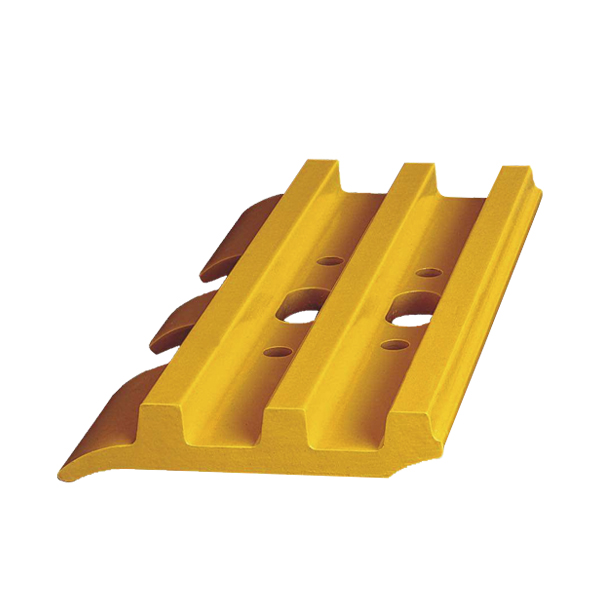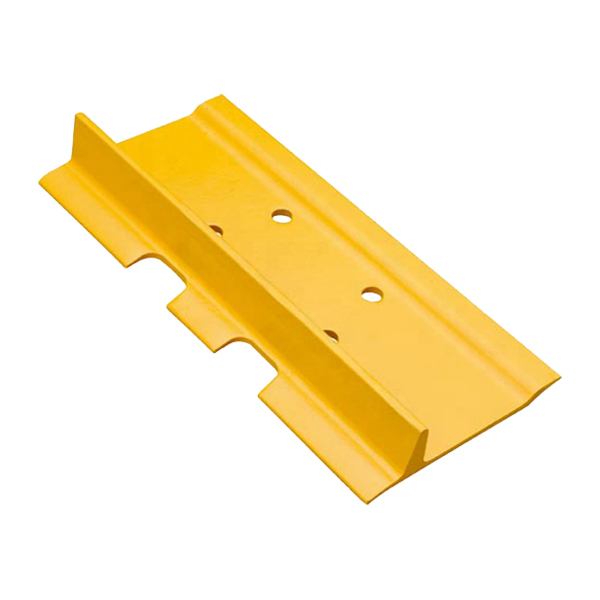 CEP Track Shoes are available on many different profiles and dimensions.
Obtained by laminated profile using Boron Steel material with a full hardening heat treatment.
The Boron Steel with full hardening heat treatment guarantee a perfect resistance on bending and wear life on all field conditions.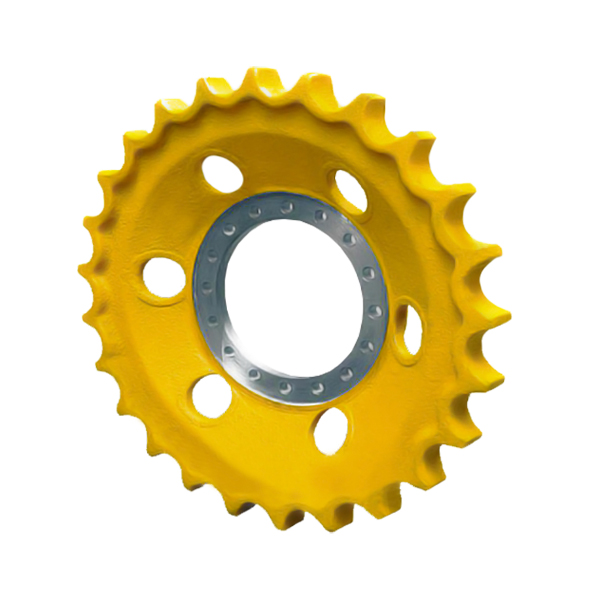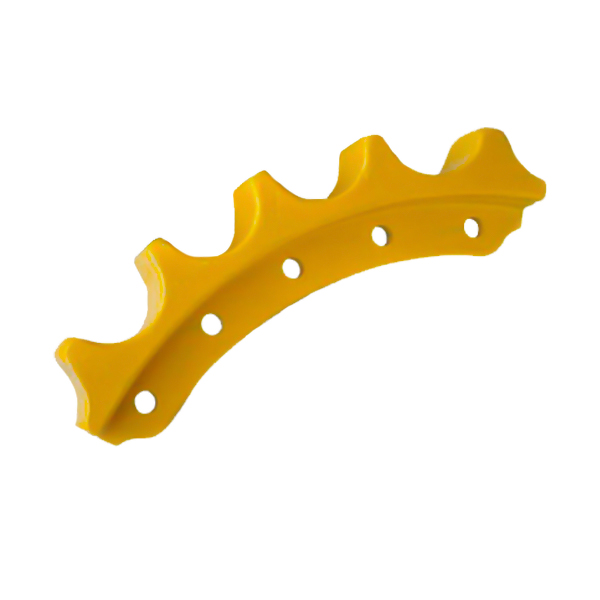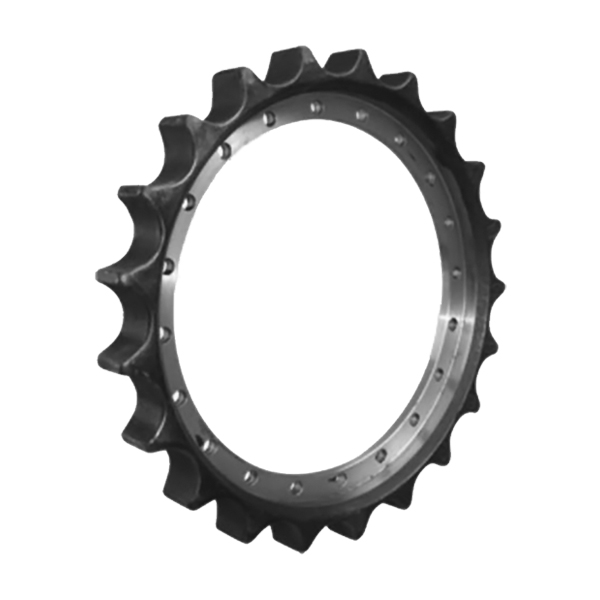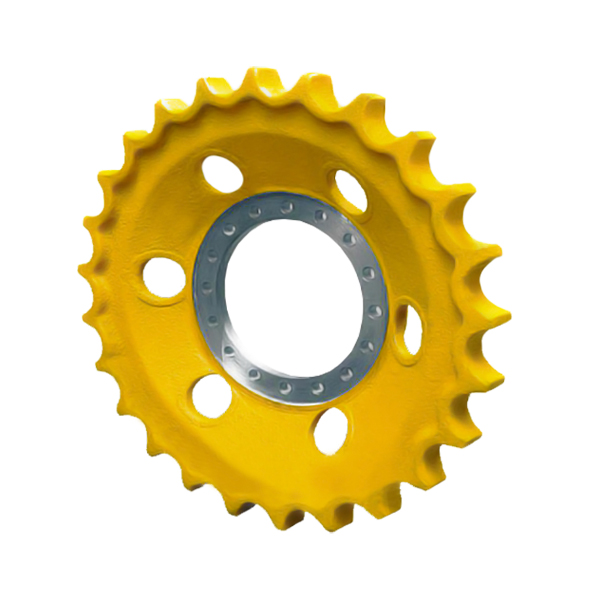 SPROCKETS & SPROCKET SEGMENTS

CEP Sprockets obtained by casting using a specific material in order to obtain the correct mechanical property, machined by CNC machine to guarantee a correct fitting and avoid bolt loosening.
Heat treatment performed by single shot for a full hardness on teeth for long wear resistance, tempering operation after heat treatment to avoid chipping problems.
CEP Segments obtained by precision forging process for perfect fitting on machine, heat treatment by full hardening for long wear life and bolt loosening.